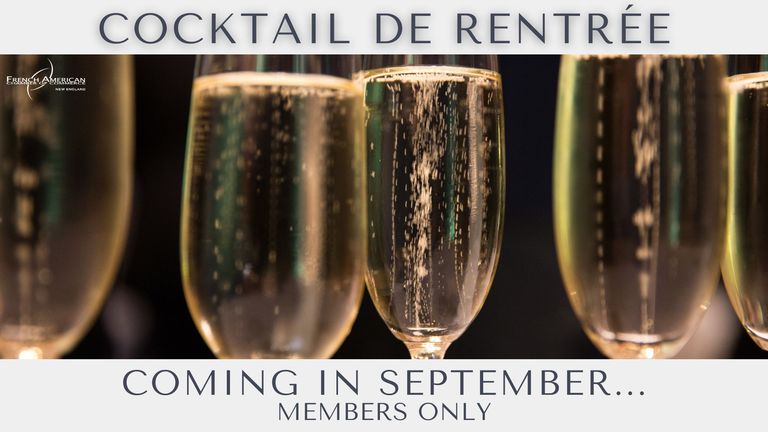 It's time to get together with fellow FACCNE members!
The French American Chamber of Commerce of New England is very excited to invite its members for the traditional Cocktail de Rentrée, on Thursday, September 29 at 6:30 PM ET, at the Residence of France!
This will be the perfect opportunity to connect, meet, and spend time together!
FACCNE warmly thanks the new Consul General of France, Mustafa Soykurt, for hosting us. ???????? ????????
???? Thursday, September 29
⏳ 6:30 – 8:30 PM ET
???? Residence of France in Cambridge
Format
Networking cocktail, complimentary appetizers, and beverages will be served.
Price
$20 for members only – OPEN TO ACTIVE FACCNE MEMBERS ONLY.
Proof of membership will be required.
Contact Gabby Garland at assistant@faccne.org to check your membership status.