It's time to get together with the European-American business community of Boston!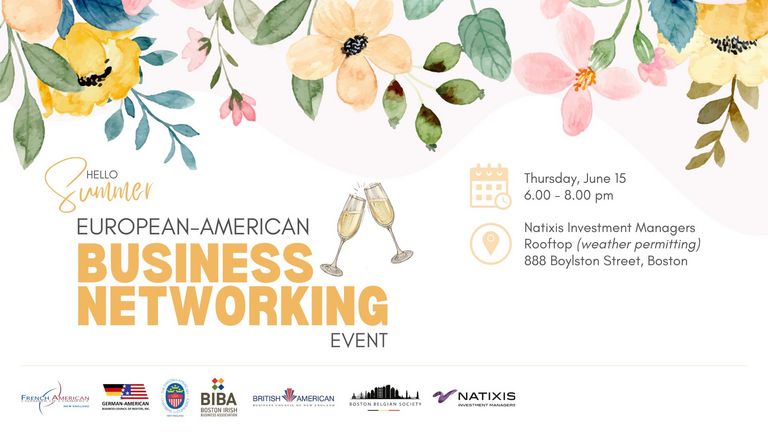 We are so excited to bring the Summer Celebration for another edition! We are honored to be hosted by FACCNE's Platinum Partner, Natixis IM, in their stunning venue in Boston Back Bay.

Enjoy amazing views from the rooftop of this great Back Bay office location while meeting your international business peers for an evening of networking, conversation, and celebrating the beginning of the summer!

Organized in partnership with the other leading European-American Chambers and Trade Associations, this networking reception is the opportunity for Executives and Professionals from various countries to meet and grow their network.