Business Breakfast organized by FACCNE's Women in Business Network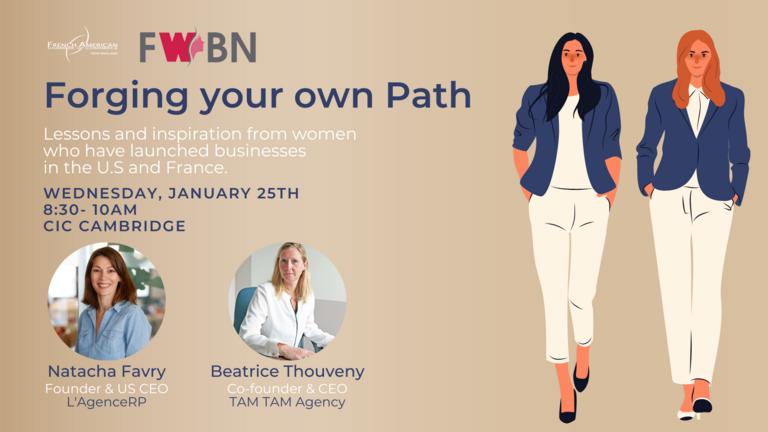 Join Natacha Favry, founder and US CEO of L'AgenceRP and Beatrice Thouveny, Co-founder and CEO of TAM TAM Agency to talk about the excitement, challenges and insights of making it on your own and the freedom that comes with being your own boss.
This event will also feature time for networking with other FACCNE members and newcomers looking to connect with new and familiar faces. Let's meet around a nice breakfast!