Save the date for the 11th Edition of the Life Sciences Panorama!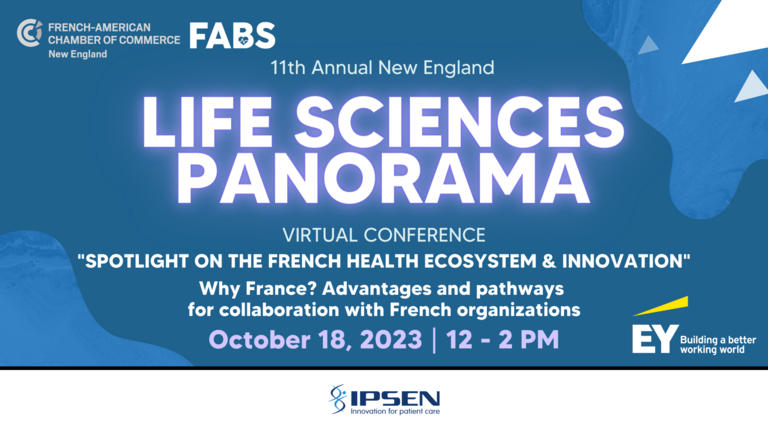 Spotlight on the French Health Ecosystem & Innovation


Part One: 12 pm EST / 6 pm CST Virtual Conference
"Why France? Advantages and pathways for collaboration with French organizations"
Date and Time: 12 pm EST / 6 pm CEST
Format: Virtual Conference
Description: This part will shine a spotlight on the robust French health ecosystem, unraveling its unique advantages and pathways for global collaboration. Participants will gain valuable insights into how the French healthcare industry fosters innovation and discover exciting opportunities for cross-border partnerships that drive positive change in the healthcare landscape.
Warmest Thanks to EY for sponsoring this event!
Sponsored by