Come and learn more about our new members!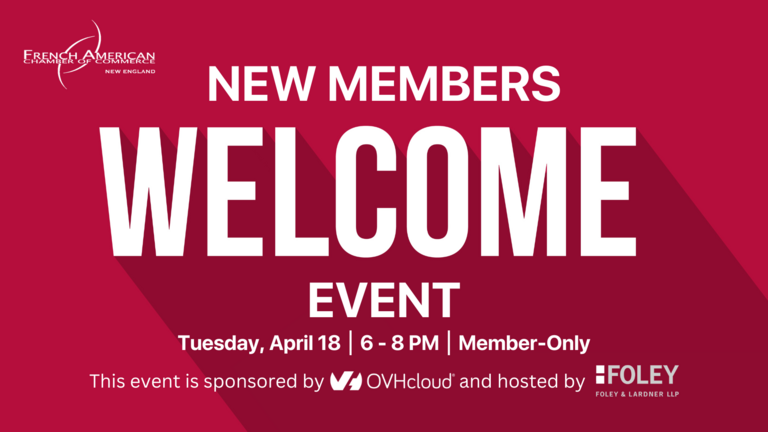 Join us on April 18th from 6 to 8PM for our New Members Welcome event at Foley and Lardner!
Our new members will have the opportunity to pitch their company, present their activities, and meet other FACCNE members during a networking moment.
If you are not a member of FACCNE and would like to attend this event, no problem, there is still time to become a member!