Save the Date for this upcoming HR Forum event!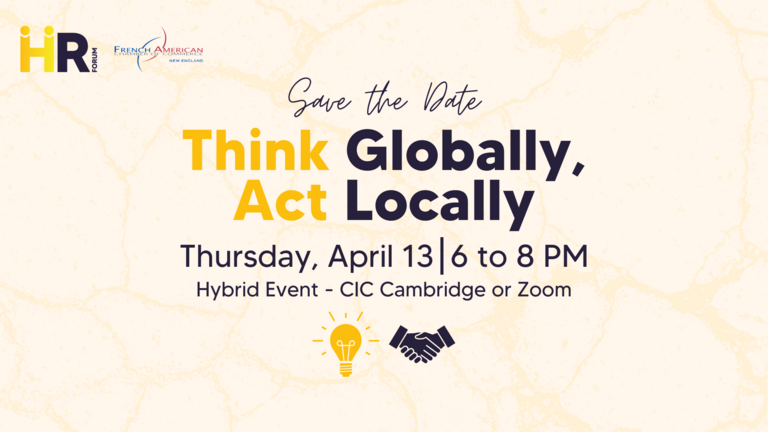 In today's competitive landscape, global companies that think globally but respect local values and judgments, allow their businesses freedom to act locally. In the spirit of thinking globally and acting locally, global businesses loosen their local rules just a bit and focus on the local markets and management styles. Now, consider this perspective as you are faced with expanding operations in the United States - this can be an overwhelming task!

Join our panelists for a deep dive into their experiences of curating US business units as part of their global organizational strategy. Learn from our experts on what works, and for what to watch out for. Our panelist, Matthew Sawyer, has published a recipe book for success, entitled "Make It In America". Matthew's extensive research from both companies and countries alike gives us many essential takeaways to assist you in future US expansion considerations.