Sales Director - Beverly, MA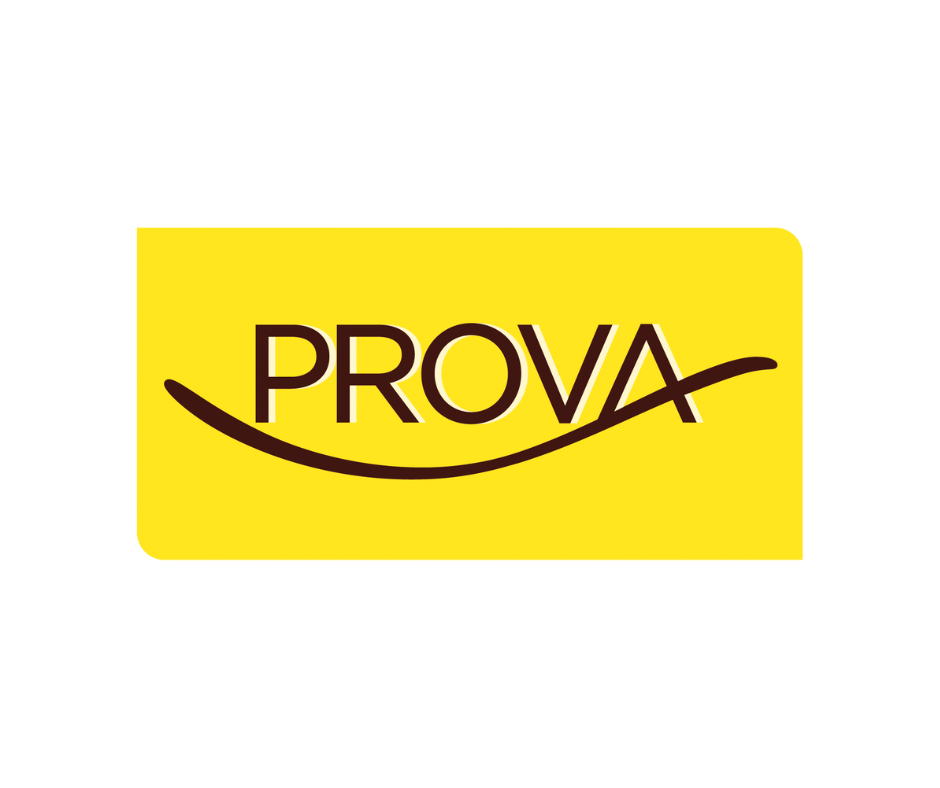 Title: Sales Director, North America
Reports to: PROVA Inc President, North America
Employment Category: Full-time
Anticipated Schedule: M-F 9:00 am to 5:00 pm hybrid operating out of our Beverly, MA office & home office. 50-70% travel required throughout the United States, Canada and occasional visits to PROVA's Paris Headquarters.
About PROVA
PROVA is a family-owned, women-owned French company established in 1946, and one of the top 10 leading vanilla extractors. Our ambition is to be the natural choice for sweet brown flavors worldwide, in the hearts and minds of our customers. PROVA's major specialties are vanilla, chocolate, coffee, and caramel extracts and flavors. By choosing to stay focused, we offer great signature tastes, unique application-specific solutions, personalized customer service and strive to be the best at what we do.
PROVA, our philosophy
PROVA's history has been built on the audacity of its people and their passion for taste. Sustainable development is at the core of who we are, and it's through taste that our philosophy is expressed: taste for daring (our rallying cry), taste for products (quality, sustainable sourcing), taste for others (our clients and stakeholders), taste for our own (our committed teams) and taste for life (respect for the earth and people).
We trust our teams and help them grow in a spirit of responsible freedom. We are bold, agile, passionate about our work and ready to pass on our knowledge and know-how.
Job Summary
The Director of Sales will lead our North American sales team. This role will be responsible to create and execute sales strategies, develop and manage the sales budget and lead the sales team to meet and exceed sales goals. Inherent in the role is a close working relationship with our headquarters management in Paris, France.
Who we're looking for
We view management as leadership that inspires and nurtures personal and professional growth. We are seeking a talented, high-energy individual interested in joining a company with a robust, international culture that emphasizes family values and team spirit. This person will share our ambition to become the leading force in providing exceptional sweet and brown extracts and flavors within the North American market, capturing the hearts and minds of our customers.
A natural entrepreneur, you will bring new impetus to PROVA's sales and marketing teams. With your guidance and the dedication of our committed teams, you'll channel your energy and enthusiasm into fostering a fresh momentum to achieve our growth objectives.
You'll bring the worldwide PROVA strategy into the North American context, engaging your teams while also enhancing the global strategy. You'll cultivate our brand and foster a strong sales dynamic. You'll adapt resources to the strategy and business plan.
You inspire people to be their best selves every day. You infuse enthusiasm with your capacity to listen, trust, communicate effectively and by valuing everyone on your team. You have a sincere interest in people development and you naturally project humility and empathy. You will build a close-knit and ambitious team, sharing a clear vision and common objectives. You'll identify internal and external talent and ensure their success in their roles. You'll empower your teams to thrive autonomously and responsibly. You will cooperate intelligently and effectively with your colleagues abroad and receive support from our global headquarters in France, including the Global Sales Director, MNC Coordinator, R&D teams, and sales directors in other regions.
You know the food industry and ingredients world, and ideally, you have strong experience specifically in the flavor industry. You have a proven work experience as a director or VP of Sales or similar role. You have great strategic planning, organizational and creative thinking skills.
You'll develop an in-depth knowledge of our products. You'll know what makes the difference between PROVA's product offerings and that of our competitors. Ideally you have an in-depth knowledge of selling vanilla extract and vanilla products, since that is at the core of our ethos. It isn't just about products and service; it's also an attitude towards customers based on strong relationships and mutual trust. This is one of the keys to the success of our top sellers around the world.
You'll develop the skills and expertise of your sales and marketing teams so that they are autonomous in their day-to-day work and recognized by customers as experts they can rely on, both technically and commercially. You'll support them with your experience and understanding of the market and PROVA expertise.
You enjoy learning from and sharing with other country cultures.
You commit to PROVA values, ethos, and vision of a sustainable business.
You love our products.
You have fun!
Essential Job Duties and Responsibilities:
Develop sales plans and strategies.
Manage sales budget, set quarterly and annual sales budgets.
Motivate and mentor sales team.
Develop sales training programs.
Monitor market and competitor activity.
Identify where improvements can be made and develop success-driven plans.
Work closely with marketing department.
Sales reporting and analysis.
Plan and execute Global Key Account (GKA) strategies in collaboration with local GKA Sales Manager and PROVA's Director GKA in Paris.
Must Haves:
Bachelor's degree in business-related field.
Experience in the food/beverage manufacturing industry.
Minimum 4 years' experience in sales management.
Minimum 7 years' experience working in a selling role.
Strong expertise using sales technology/CRM software.
Minimum 2 years' experience in a senior leadership position.
In-depth knowledge of selling strategies and methods, as well as employee motivation techniques.
Ability to multi-task, prioritize and manage time effectively.
Proven management of high-paced responsiveness and communication with representatives throughout the company.
Excellent oral and written communication skills.
Strong strategic planning and analytical skills.
Nice to Haves:
Degree in Food Science or Nutrition.
Experience in a role selling flavors and extracts.
Familiarity with vanilla extraction techniques and experience selling vanilla extracts and flavors.
Marketing experience.
NOTE: This job description is not intended to be all-inclusive. Employee may perform other related duties as assigned to meet the ongoing needs of the organization. Employees are required to implement and follow all good manufacturing/distribution policies and applicable food safety policies and procedures to support PROVA's commitment to Food Safety.
Recruitment Process:
Apply here: https://www.linkedin.com/jobs/view/3719956525/?refId=GvqZ8LQ3Sc67NpeolPzNrQ%3D%3D&trackingId=GvqZ8LQ3Sc67NpeolPzNrQ%3D%3D